November 26, 2007 17:07 IST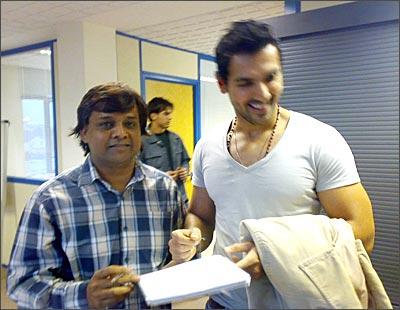 Reader Sharad Ritu Raj met John Abraham [Images] at his own office, that of Sunrise Radio in London [Images]. 
According to Sharad, John is very down to earth. He is also very friendly, nice and cooperative.
John spoke about his latest film Dhan Dhana Dhan Goal.
If you encounter/meet/see film or television personalities and take a photograph or a video of the star(s), please scan the photograph(s) and mail the pictures and video clips to us. We will feature the best images and video clips right here on Rediff Movies.