November 21, 2007 16:23 IST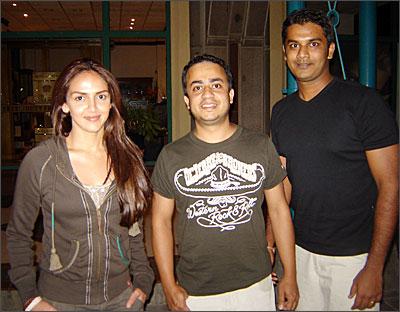 Reader Chandan and his friend Pradeep spotted Esha Deol [Images] and her friends watching Om Shanti Om in the a theatre in Mauritius. She seemed to the enjoy the first half of the film.
When we asked her for a photograph, she requested us to take it quickly to avoid 'crowd problem'.
Chandan's friend, Brijen Pathak, has clicked this picture.
If you encounter/meet/see film or television personalities and take a photograph or a video of the star(s), please scan the photograph(s) and mail the pictures and video clips to us. We will feature the best images and video clips right here on Rediff Movies.