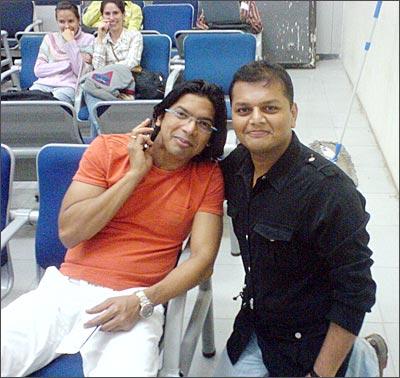 Reader Gaurav Parmar met Shaan -- whom he describes as 'the greatest singer of today's cinema' -- in Bangalore Airport in October last year.
Gaurav writes that Shaan was a thorough gentleman, and very down-to-earth. The singer also spoke to Gaurav's fiancee, Vibha, on the phone when requested, despite his sore throat because of a recent performance.

'I just liked him earlier for his songs. But now he is my favourite because of his nature too!' Gaurav adds.

If you encounter/meet/see film or television personalities and take a photograph or a video of the star(s), please scan the photograph(s) and mail the pictures and video clips to us. We will feature the best images and video clips right here on Rediff Movies.