May 24, 2007 17:35 IST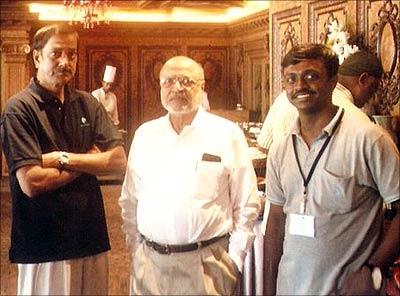 Reader Anil Kumar met Shyam Benegal in Hyderabad, when the noted director had gone location hunting for his new film.
According to Anil, Benegal was very generous and soft-spoken.
In the picture, Benegal is flanked by Anil and his colleague, Narasimhan.
If you encounter/meet/see film or television personalities, take a photograph or a video of the star(s), please scan the photograph(s) and mail the pictures and video clips to us. We will feature the best images and video clips right here on Rediff Movies.