May 17, 2007 17:42 IST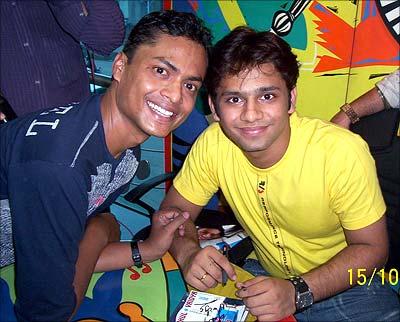 Reader Vikas met Rahul Vaidya in Pune.
Rahul was there to promote his album Tera Intezar. Vikas asked Rahul for an autograph and Rahul gave him an autographed CD.
According to Vikas, Rahul is quite a simple and soft spoken guy, with no attitude at all.
And Vikas would like to wish him good luck.
If you encounter/meet/see film or television personalities, take a photograph or a video of the star(s), please scan the photograph(s) and mail the pictures and video clips to us. We will feature the best images and video clips right here on Rediff Movies.