May 09, 2007 16:36 IST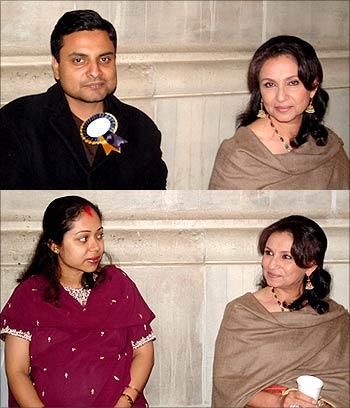 Readers Suman & Sumana Bhattacharya are part of London's culture scene.
At a function about Rabindranath Tagore, the husband and wife got to meet Sharmila Tagore, who was in London for a recitation organised by their club.
If you encounter/meet/see film or television personalities, take a photograph or a video of the star(s), please scan the photograph(s) and
mail the pictures and video clips to us
. We will feature the best images and video clips right here on Rediff Movies.