March 26, 2007 16:14 IST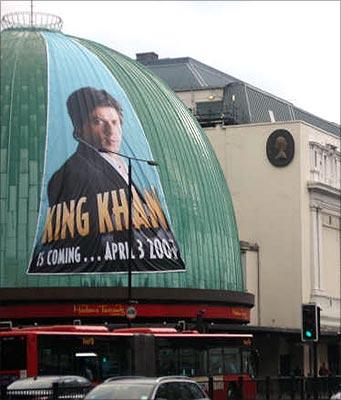 Reader Hasmukh Joshi saw this massive Shah Rukh Khan banner in London.
SRK is going to visit Madame Tussauds in the first week of April to inaugurate his waxwork, which explains this huge SRK banner draped over the Madame Tussauds building in Baker Street.
Report: SRK at Madame Tussauds
Hasmukh was pleasantly surprised and felt a proud moment as all the people gathered were looking at the hoarding of King Khan.
If you encounter/meet/see film or television personalities and photograph them, please scan the photographs and mail the pictures to us. We will feature the best images right here on Rediff Movies.