March 16, 2007 16:29 IST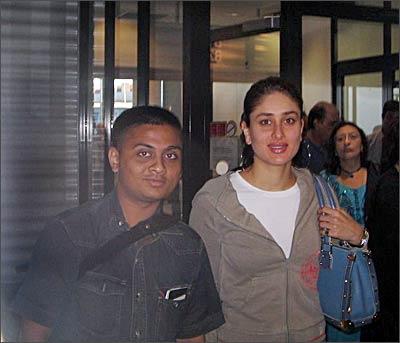 Reader Bimal Mehta had a great idea.
He chose to surprise his friend Bhavik Shah by giving us this picture of Bhavik with Kareena Kapoor, taken at an airport in Germany.
If you encounter/meet/see film or television personalities and photograph them, please scan the photographs and mail the pictures to us. We will feature the best images right here on Rediff Movies.