June 19, 2007 16:59 IST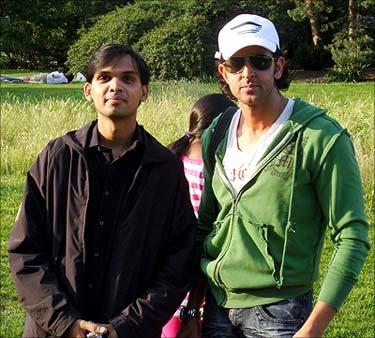 Reader Manish Jain got a chance to meet Hrithik Roshan [Images] in London [Images] on June 10. 
Hrithik was walking around in Hyde Park with a few of his family members.
The same night, Hrithik got the best actor award at the International Indian Film Academy Awards festival. Manish, you might just have been lucky for the actor! 
If you encounter/meet/see film or television personalities, take a photograph or a video of the star(s), please scan the photograph(s) and mail the pictures and video clips to us. We will feature the best images and video clips right here on Rediff Movies.