July 31, 2007 17:25 IST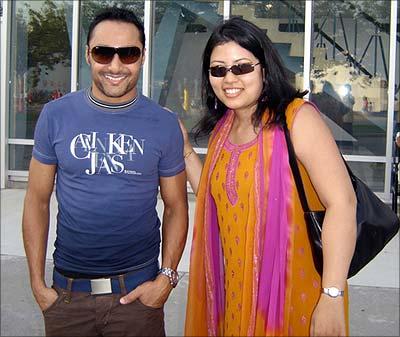 Reader Lali Ghosh was thrilled when she ran into Rahul Bose [Images] at the Canadian National Exhibition on July 28.
'He was very humble and simple. It was one of the most enchanting moments of my life,' Ghosh writes, adding that the two chatted in Bengali.
Rahul was at the exhibition for the premiere of one of his films, at the Queen Elizabeth theatre. 
If you encounter/meet/see film or television personalities and take a photograph or a video of the star(s), please scan the photograph(s) and mail the pictures and video clips to us. We will feature the best images and video clips right here on Rediff Movies.
Also check out: Other Stars Readers Spotted