July 30, 2007 19:18 IST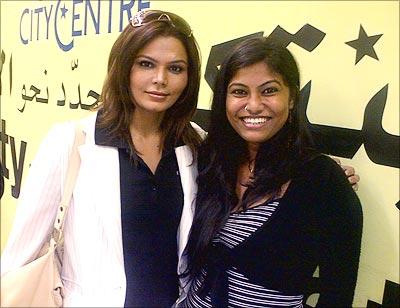 Reader
Sunitha Mahadeva
bumped into 
Rakhi Sawant [Images]
in Dubai's City Center on July 27.
Sunitha writes that Rakhi looked 'very sweet and cute, unlike the way she looks on television. She was friendly and posed for a picture as well.'

If you encounter/meet/see film or television personalities and take a photograph or a video of the star(s), please scan the photograph(s) and mail the pictures and video clips to us. We will feature the best images and video clips right here on Rediff Movies.