July 25, 2007 17:02 IST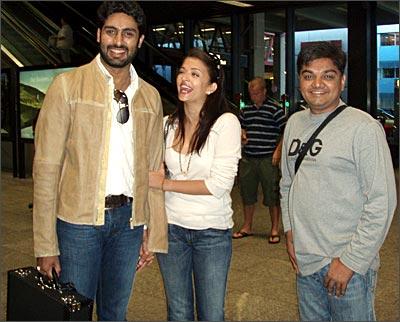 Reader Dipen Patel was in for a pleasant surprise in Switzerland [Images].
He spotted newlyweds Abhishek Bachchan [Images] and Aishwarya Rai [Images] at the Zurich airport.
'My Swiss return was sweeter and more memorable than ever,' he wrote in.
If you encounter/meet/see film or television personalities and take a photograph or a video of the star(s), please scan the photograph(s) and mail the pictures and video clips to us. We will feature the best images and video clips right here on Rediff Movies.
Also check out: Other Stars Readers Spotted