July 24, 2007 17:32 IST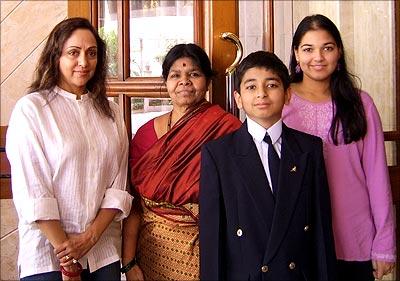 Reader Sharath Nandini Desai met the original Dream Girl Hema Malini in a hotel last year when she had come down to Bangalore for a function.
The actress graciously agreed to have a picture taken with the reader's mother, niece and nephew.
'She was very warm and beautiful,' Desai writes in.
If you encounter/meet/see film or television personalities and take a photograph or a video of the star(s), please scan the photograph(s) and mail the pictures and video clips to us. We will feature the best images and video clips right here on Rediff Movies.
Also check out: Other Stars Readers Spotted