July 18, 2007 15:55 IST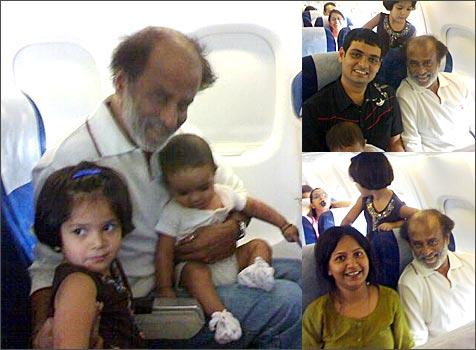 Reader Naveen Jain bumped into Rajnikanth [Images] while travelling to Chennai.
The Sivaji superstar made the trip memorable for our reader when he agreed to pose for not one but many photographs.
'He is very, very humble and down to earth person,' Jain said of the superstar. 'The best part was when he took my newborn son in his lap.'
If you encounter/meet/see film or television personalities and take a photograph or a video of the star(s), please scan the photograph(s) and mail the pictures and video clips to us. We will feature the best images and video clips right here on Rediff Movies.
Also check out: Other Stars Readers Spotted