July 05, 2007 19:20 IST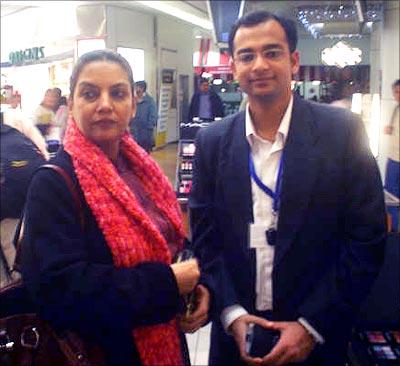 Reader Asim Syed, a British national residing in London [Images], bumped into Shabana Azmi at Heathrow airport on December 9, 2006, when he was on his way to India for the vacations.
Syed writes that Shabana was very polite and willingly posed for a picture with him.
If you encounter/meet/see film or television personalities and take a photograph or a video of the star(s), please scan the photograph(s) and mail the pictures and video clips to us. We will feature the best images and video clips right here on Rediff Movies.