August 28, 2007 15:23 IST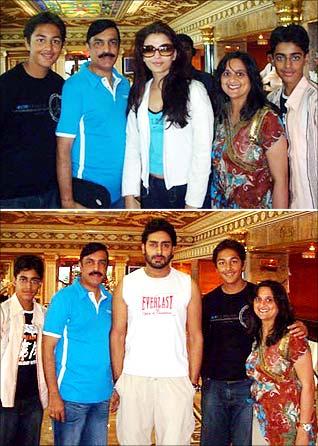 Reader Girish Mehta spotted Aishwarya Rai [Images] and Abhishek Bachchan [Images] in Hyderabad, where the couple were shooting for Ram Gopal Varma's Sarkar Raj, the sequel to his hit film, Sarkar.
Girish, who was with his family, writes, 'Abhishek was a real gentleman, and Ash looked so beautiful!'
If you encounter/meet/see film or television personalities and take a photograph or a video of the star(s), please scan the photograph(s) and
mail the pictures and video clips to us
. We will feature the best images and video clips right here on Rediff Movies.