August 23, 2007 14:54 IST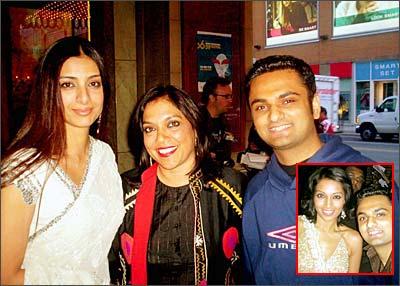 Reader Nishit Fumakia sent us two photographs of him, as he posed with the stars at the Toronto International Film Festival in 2006.

First up, was Mira Nair and Tabu [Images], who were in Toronto to promote their film, The Namesake.
Next, was Bipasha Basu [Images], who had accompanied boyfriend John Abraham [Images], as his film Kabul Express was screened at the festival.

If you encounter/meet/see film or television personalities and take a photograph or a video of the star(s), please scan the photograph(s) and mail the pictures and video clips to us. We will feature the best images and video clips right here on Rediff Movies.
Also check out: Other Stars Readers Spotted.