August 20, 2007 16:03 IST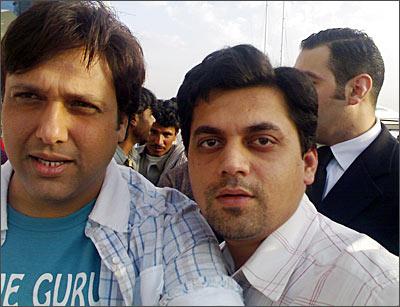 Reader Akbar met Govinda [Images] in Dubai, when he was shooting for Partner.
Akbar wanted to click photographs of Salman Khan [Images] and Katrina Kaif [Images] as well, but the couple was busy shooting all the time.
"Govinda was very friendly and always flashed a sweet smile," Akbar writes.
If you encounter/meet/see film or television personalities and take a photograph or a video of the star(s), please scan the photograph(s) and mail the pictures and video clips to us. We will feature the best images and video clips right here on Rediff Movies.
Also check out: Other Stars Readers Spotted