August 14, 2007 18:31 IST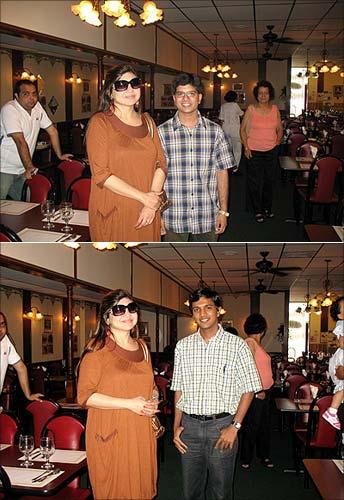 Reader Tejas Jaywant, along with his friend Vipul Borkute went to Udupi cafe in Cleveland, Ohio in America, and they bumped into Alka Yagnik, having lunch.

They requested her for some photographs, and she kindly obliged.

If you encounter/meet/see film or television personalities and take a photograph or a video of the star(s), please scan the photograph(s) and mail the pictures and video clips to us. We will feature the best images and video clips right here on Rediff Movies.
Also check out: Other Stars Readers Spotted