August 10, 2007 15:25 IST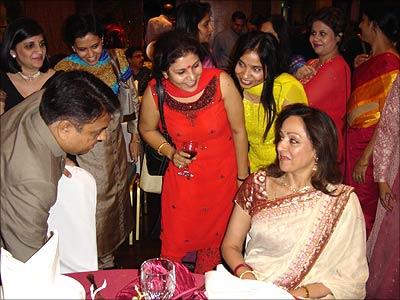 Reader Vivek Parasher met Bollywood's dream girl, Hema Malini, in Singapore.
The actress was there for one of her dance performances.
According to Vivek, she is extremely beautiful, gracious and humble.
She posed graciously with his wife Rajni and some of her friends, while Vivek clicked the photo.
If you encounter/meet/see film or television personalities and take a photograph or a video of the star(s), please scan the photograph(s) and mail the pictures and video clips to us. We will feature the best images and video clips right here on Rediff Movies.