August 08, 2007 15:12 IST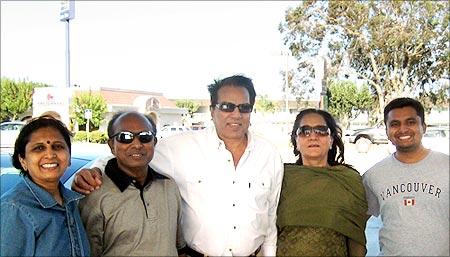 Reader Bhaumin Shah met Dharamendra at a gas station in California.
He was with his parents, driving up from Los Angeles. To his surprise, Dharamji's Limousine was filling up at the same gas station.
 
If you encounter/meet/see film or television personalities and take a photograph or a video of the star(s), please scan the photograph(s) and mail the pictures and video clips to us. We will feature the best images and video clips right here on Rediff Movies.
Also check out: Other Stars Readers Spotted