August 02, 2007 18:48 IST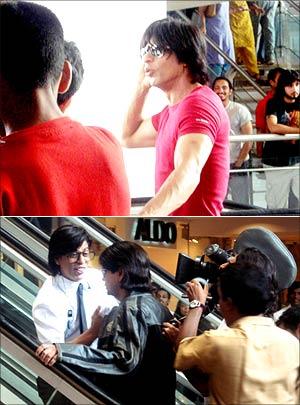 Reader Raj Thakur saw Shah Rukh Khan [Images] at Atria Mall, Worli in Central Mumbai, shooting for an advertisement.
The first picture sees the actor looking suave, while the second sees a goofy version of him, in buck teeth.
If you encounter/meet/see film or television personalities and take a photograph or a video of the star(s), please scan the photograph(s) and mail the pictures and video clips to us. We will feature the best images and video clips right here on Rediff Movies.