April 30, 2007 16:28 IST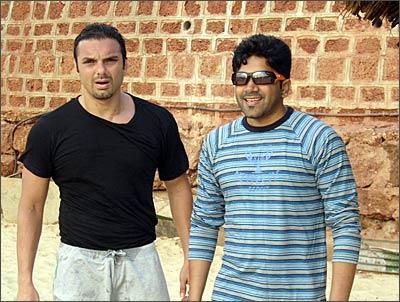 Reader Sachin Gala bumped into Sohail Khan, when he was vacationing in Goa recently.
Sachin writes that he even played volleyball with Sohail for three days.
Seen here, is Sohail with Sachin's friend, Vinnie.
If you encounter/meet/see film or television personalities, take a photograph or a video of the star(s), please scan the photograph(s) and mail the pictures and video clips to us. We will feature the best images and video clips right here on Rediff Movies.