April 26, 2007 17:38 IST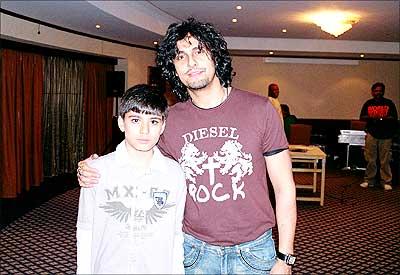 Reader Shafaq Naheed Khan sent us Areeb's photograph with singer Sonu Nigam.
Areeb happened to be staying in the same hotel where Sonu was rehearsing for an event in Dubai on March 22.
Areeb's father clicked the picture.
If you encounter/meet/see film or television personalities, take a photograph or a video of the star(s), please scan the photograph(s) and mail the pictures and video clips to us. We will feature the best images and video clips right here on Rediff Movies.