April 17, 2007 16:08 IST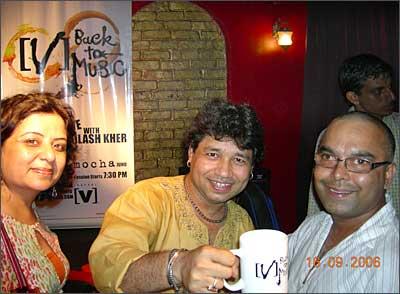 Reader Mohit Bhatnagar's wife Chetna is a big fan of singer Kailash Kher. The couple got the opportunity to watch him perform at an informal concert at Cafe Moccha, in Mumbai's suburban Juhu.
They write that Kher was a simple, down-to-earth person and readily posed with them for photographs.


If you encounter/meet/see film or television personalities, take a photograph or a video of the star(s), please scan the photograph(s) and mail the pictures and video clips to us. We will feature the best images and video clips right here on Rediff Movies.