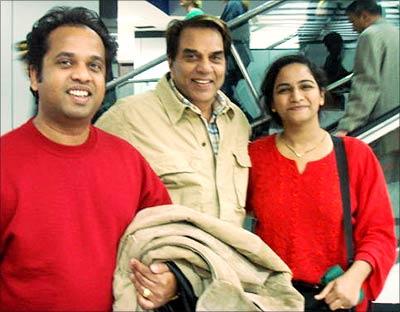 Reader
Netra Chavan
 and
Santosh Chavan
ran into
Dharmendra
at the Mumbai International Airport last month. All three were arriving from London.
Netra writes that she is a huge fan of Dharamji and it was like a dream come true for her. In fact, he is the only Bollywood star that she likes.
If you encounter/meet/see film or television personalities, take a photograph or a video of the star(s), please scan the photograph(s) and mail the pictures and video clips to us. We will feature the best images and video clips right here on Rediff Movies.