April 12, 2007 18:46 IST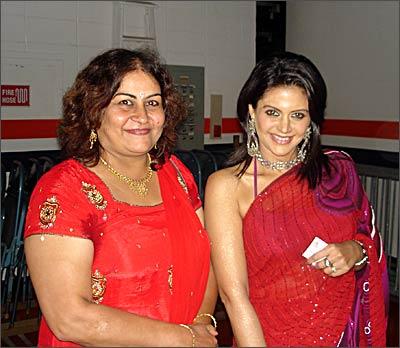 Reader Jyoti Gupta must have been glad she was wearing red.
After all, it isn't every day you get to match clothes with Mandira Bedi.
Jyoti met Mandira at a New York event in August 2006.
Jyoti met the television star backstage and chatted with her. She writes that Mandira's very nice and was looking even better than she does on TV. And that her sari was by designer Satya Paul.
If you encounter/meet/see film or television personalities and photograph them, please scan the photographs and mail the pictures to us. We will feature the best images right here on Rediff Movies.