April 11, 2007 18:42 IST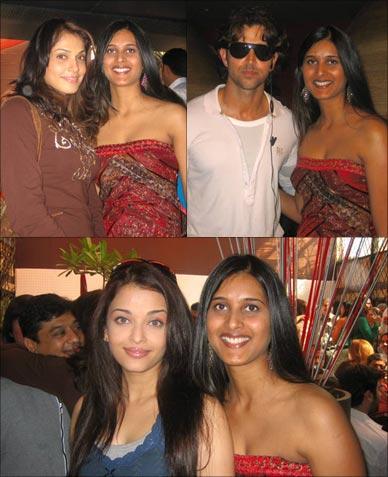 Reader Shraddha Reddy who lives in Austin, Texas came to India this January. She got a chance to go to Neeta Lulla's store 'Anniversary' in Mumbai. There, she spotted quite a few stars and got a chance to click some pictures.
She writes, 'Hrithik Roshan was really down to earth, and more than welcomed me to get a picture with him.'
Aishwarya Rai seemed a little distant but she feels that could be because she had a lot on her mind. Especially with her upcoming wedding hungama. She also met Isha Koppikar. And according to her, they were all real nice.
If you encounter/meet/see film or television personalities and photograph them, please scan the photographs and mail the pictures to us. We will feature the best images right here on Rediff Movies.