April 09, 2007 15:35 IST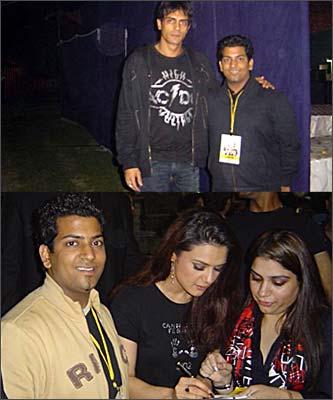 Reader Rajvansh Rai shared some behind the scenes gossip with us.
Rajvansh (seen here with Arjun Rampal and Preity Zinta) worked backstage during the Temptations Concert in Dubai in 2005. He luckily got a chance to meet and interact with all the stars.
He says Saif Ali Khan, Shah Rukh and Rampal were very chilled out and down to earth, but mentions that Rani Mukerji was very rude -- and that Rajvansh wasn't the only one who thought so.
If you encounter/meet/see film or television personalities and photograph them, please scan the photographs and mail the pictures to us. We will feature the best images right here on Rediff Movies.