April 05, 2007 15:54 IST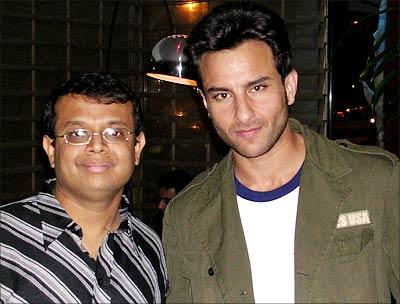 Reader Dhaval Patel met Saif Ali Khan at an overseas concert tour.  
Saif agreed to speak to Dhaval's wife on the phone, in the middle of the concert.
Dhaval was left impressesd with the actor, and writes that Saif was 'very nice, friendly and supportive.' 
If you encounter/meet/see film or television personalities and photograph them, please scan the photographs and mail the pictures to us. We will feature the best images right here on Rediff Movies.