Email |
Discuss | Get latest news on your desktop



Wedding special: Picking out your vendors

December 22, 2008
When you're planning a wedding, you need to contact several vendors who will put the various bits of the function together and shape your events based on your vision and their experience. In this section, we give practical ways to get the best out of all the commercial help involved in the wedding. You don't need a degree in people management for this, but considering the sheer number and diverse types of vendors you'll be dealing with, it might help to be organised and think things through in advance. That's where we come in.

First off, do your homework. Ask your friends and acquaintances for their vendor recommendations (since that's how most information travels in India). Make it a point to attend as many weddings as you can, and think back to what you liked about the functions you've been to. Hit up recently married couples for their favourite vendors' details. You can also find vendors through a wedding planner (if you're using one), and in magazines, the Yellow Pages or online.

If you haven't seen a vendor's work in person, ask to see photos, to have a peek at a project they're currently working on, or (for caterers or chocolate makers) for a tasting to ensure quality and consistency.

For a list of wedding vendors in your city, click here.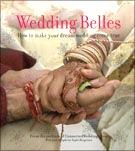 Excerpted from Wedding Belles: How to make your dream wedding come true by ConnectedWeddings.com published by Random House India, 2008, Rs 595.
Interested in purchasing a copy of this book? Click here.
Also see: Credit crunch? Have a happy marriage anyway